Gramercy Theatre | New York City, New York
Aunty Donna is coming, and they are without a doubt Australia's funniest export. The boys will be hitting the road for their world tour, and during this leg they are visiting North America. The tour stops over at the Gramercy Theatre in Manhattan, New York, on October 12 and 13, 2023. Their chemistry on stage is absolutely flawless, which is why you can expect to have the most incredible time while you absolutely lose control in hysterical fits of laughter. With a hit Netflix series, an album, and a TV show on ABC, these guys have hit the big time and have a huge fan base, so you can expect tickets for this show to sell out very quickly, but luckily you can grab yours right here and now for either date (or both). So don't delay; do it right now before someone else beats you to it.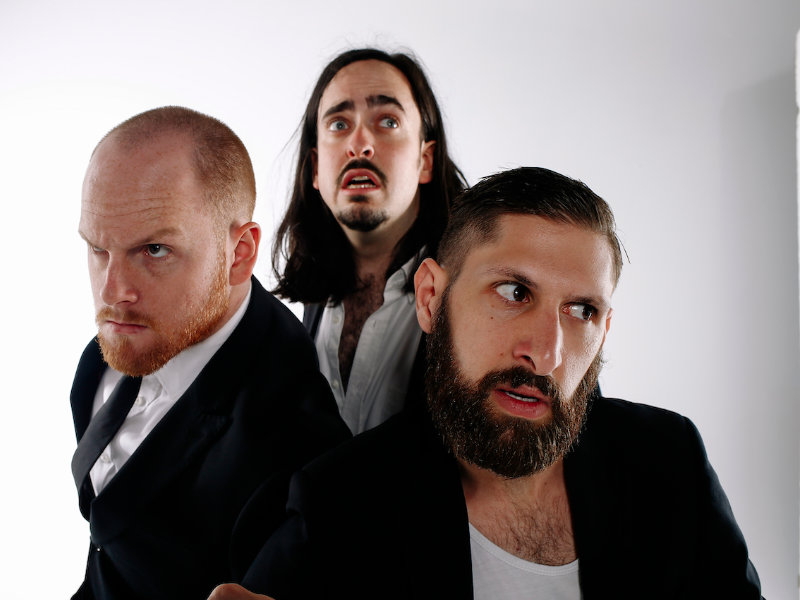 The Melbourne-based comedy group, Aunty Donna have a knack for being funny by doing the most "silly billy" types of things, and you can catch them on TV, streaming services, as well as Youtube. Their brand of comedy goes way beyond the norm, and that is why they are so successful today.
They are made up of Mark Samual Bonanno (writer and performer), Broden Kelly (writer and performer), Sam Lingham (head writer and stage director), Max Miller (director), Zachary Ruane (writer and performer), and Thomas Zaharious (composer).
They came together in 2011 after all five members met at university, where they trained as actors. Seeing a gap in the comedy market, they entered with their first live show in 2012, called Aunty Donna in Pantsuits, and a second, called Aunty Donna and the Fax Machine Shop, was released in the same year at the Melbourne Fringe Festival. By 2014, the group was performing internationally at the SF Sketchfest and the Edinburgh Festival Fringe.
Between 2015 and 2017, they produced several pilots and webseries for ABC, Screen Australia, and streaming service Stan, as well as a weekly podcast. With a work ethic this focused, they were bound to see success, which they did in spectacular fashion.
2018 saw them release their debut full-length studio album, titled "The Album," which was soon followed up with a tour called "Always Room for Christmas Pud," which was well received by the media and fans alike.
Netflix soon picked them up in 2020, and they released a series called "Aunty Donna's Big Ol' House of Fun." That move further cemented the group as some of the best comedians around. 2022 saw another tour called "The Magical Dead Cat Tour," the group's first live performance in over 3 years owing to the lockdown measures.
Now they bring you their brand new tour, and you can expect sheer brilliance as these outstanding individuals leave you in a state of perpetual laughter throughout the show. Grabbing your tickets right NOW is a must because they will sell out very quickly. Clicking the "GET TICKETS" button will secure your place right now.