Gramercy Theatre Information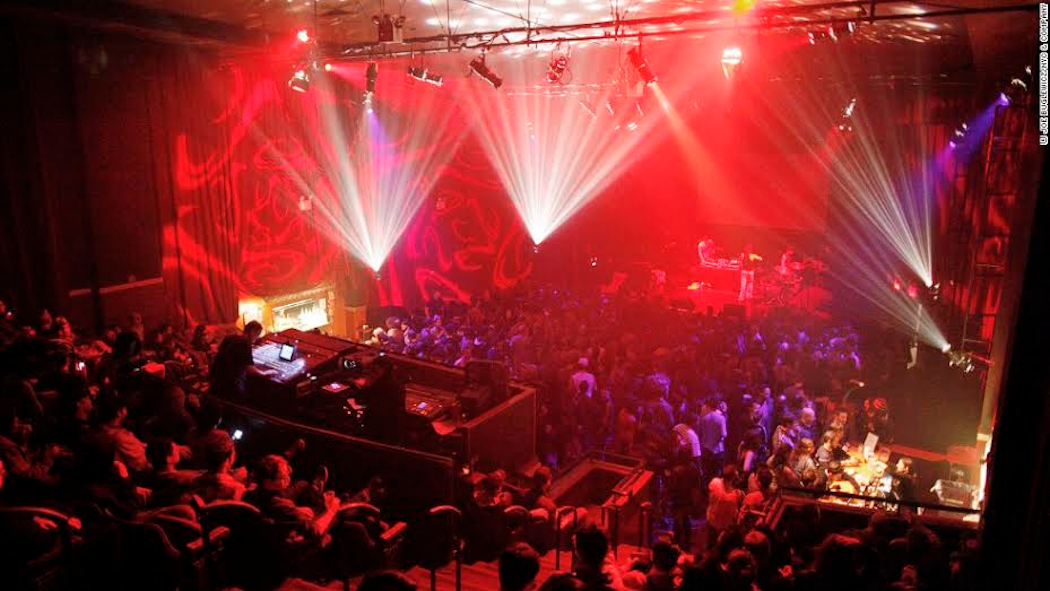 The Gramercy Theatre is a historic music venue in New York City's Gramercy neighborhood. It was originally built in 1937 as the Gramercy Park Theatre and enjoyed several decades of success that led it to be owned and operated by Live Nation as one of two concert halls in New York City.
The original venue was designed by architect Charles A. Sandblom in the Streamline Moderne style. The original theatre had 521 seats and was named the Gramercy Park Theatre to differentiate itself from the original Gramercy theatre that later fell in the 1950s. After the original Gramercy Theatre fell, Gramercy Park Theatre took on the name of Gramercy Theatre.
During the 50s, the theatre was purchased by Cinema V, an art-film presentation and distribution company who used the theatre as an "art house" with an eclectic mix of programming and a refusal to accept admittance during the later parts of any shown film. Coffee was even served in the theatre waiting area as that was the style of the time for more artistic focused venues. The selection of films shown ranged from foreign films, sub-run mainstreams, Disney films, and revivals; a tradition that lasted through the venue's 1980s name change to City Cinemas. The cinema was briefly closed in 1992 after a brief stint as a Hollywood classics revival house.
The venue saw some use as an anti-drug agency and as a feature location during the recording of The Fugees hit video "Killing me Softly". The theatre was then revived by Amit Govil, a real estate investor, who wanted to use the venue as the only movie house in the five boroughs to exclusively feature films made in India. After this, the theatre was frequently used as a film-house and an Off-Broadway playhouse, changing hands and owners until 2006 when Live Nation bought the space to turn it into an intricate concert venue. The theatre regained its earlier name of Gramercy Theatre taking fans to the venue known and loved today.
See the below pages for further information on the Gramercy Theatre in NYC:
Gramercy Theatre Parking:
Find out more about parking options at the Gramercy Theatre.
Ticket Policies:
Read about the famous ticket guarantee and ticket authenticity policies when you purchase tickets via this website.
Gramercy Theatre Seating Chart:
View the Gramercy Theatre in NYC seating chart and read up on all the various seating options.