Gramercy Theatre | New York City, New York

Yo, New York! Listen up! We have incredible news!!! Aunty Donna, Australia's funniest export is coming to your city for not one but two incredible chances at checking them out. Yes, that's right, they will be at the Gramercy Theatre in Manhattan on October 12 and 13, 2023. Their on-stage presence is so good that you will have one of the best times of your life and find yourself in fits of uncontrollable laughter, they are that good and you will remember this night for a very long time to come. Tickets to this show are sure to go fast due to the popularity of the band and their already outstanding work on Netflix series, an album, and a TV show on the popular network ABC, but you can snag yours right here and right now for either date (or both). Don't wait because you will miss out; get it done immediately before someone else does.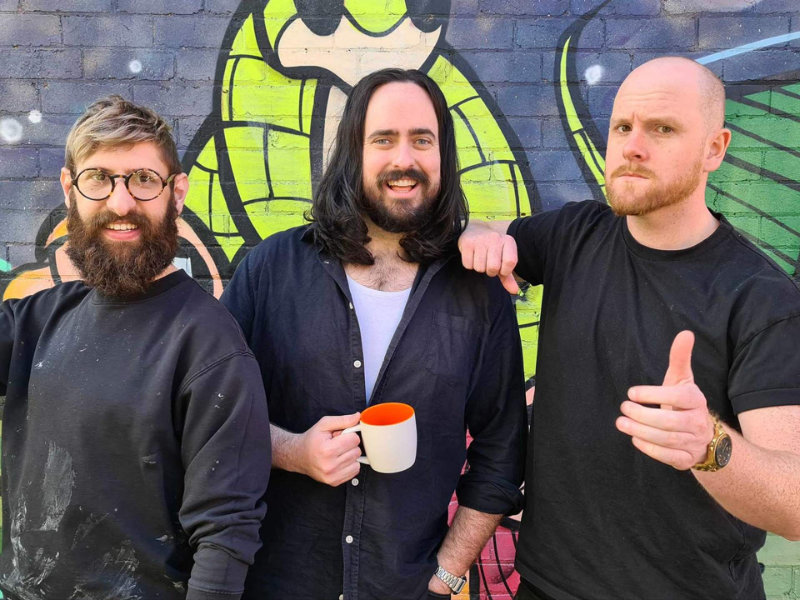 You can watch Aunty Donna, a Melbourne-based comedy group known for its knack for humor through "silly billy" antics, on television, streaming services, and YouTube, but they are best viewed live on stage, which is why this tour is such a unique opportunity that you cannot miss.
Their unique brand of comedy is what has made them so popular in recent years. Mark Samual Bonanno (author and actor), Broden Kelly (author and actor), Sam Lingham (head writer and stage director), Max Miller (director), Zachary Ruane (author and actor), and Thomas Zaharious (author and actor) make up the group (composer). All five of them met while attending college for acting and formed the group that year, 2011.
As they saw an opening in the comedy market, they released a live show at the Melbourne Fringe Festival: Aunty Donna in Pantsuits, which was nominated for a Golden Gibbo Award. Aunty Donna and the Fax Machine Shop were their next live act, which too was well received. The group's international performances at the SF Sketchfest and the Edinburgh Festival Fringe in 2014 further allowed them to gain more worldwide attention.
They made a weekly podcast in addition to several pilots and webseries for ABC, Screen Australia, and Stan between 2015 and 2017. Their success was inevitable given their laser-like dedication to their work.
After the success of their first full-length studio album, "The Album," in 2018, they embarked on a tour titled "Always Room for Christmas Pud," which received positive reviews from critics and fans alike.
In 2020, they had a series called "Aunty Donna's Big Ol' House of Fun" released on Netflix. That action solidified the group's reputation as top-tier comics. Eventually, another tour, titled "The Magical Dead Cat Tour," took place in 2022 and marked the band's first live performance since the lockdown measures were implemented.
Now they bring you a brand new tour, and you can be sure that it will be nothing short of brilliant, as these exceptional people will have you in fits of laughter the entire time. Tickets will sell out quickly, so make sure to get yours ASAP. To guarantee your spot at this event right now, click the "GET TICKETS" button.