Gramercy Theatre | New York, New York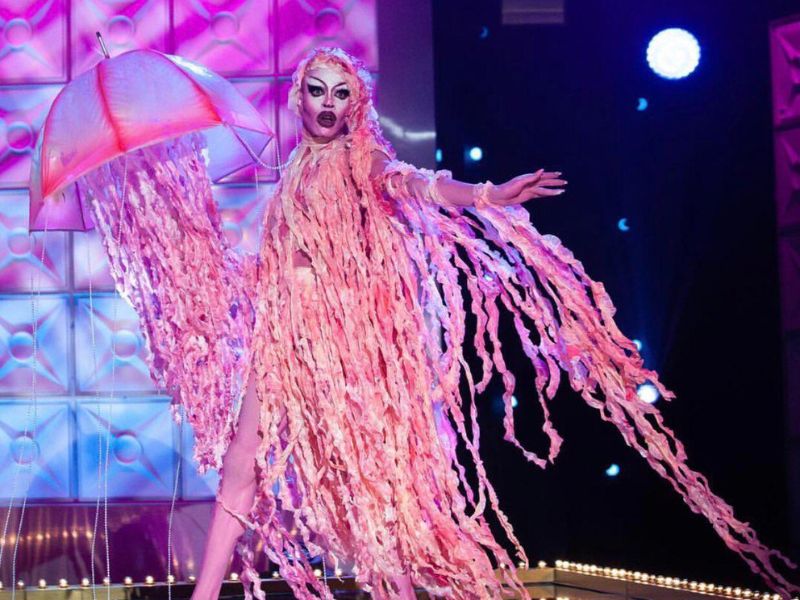 "Yvie Oddly is oddly in love and she'd love to share the love with you, Love."
Jovan Jordan Bridges, better known as the stage name Yvie Oddly, is bringing her Strange Love tour and her marriage gossip to "some guy on Grindr" to New York this fall. The debut of her highly anticipated one woman show is coming to the Gramercy Theatre on Friday 3rd November 2023.
Bursting with outrageous comedy and amazing musical numbers, Strange Love promises a fun-filled night that will go down in history as one of the wildest nights of your life!
Grab your friends, grab your lovers, and grab yourself some tickets to see Yvie Oddly in her debut one-woman show of songs and tea-spilling.
If you haven't already heard, Jovan Jordan Bridges, better known as the stage name Yvie Oddly, is an (r)evolutionary drag queen, performer, fashion designer, rapper, and recording artist from Denver, Colorado. In 2019, Yvie Oddly captured the hearts of the world when she was crowned the winner of the eleventh season of RuPaul's Drag Race. Known for her unique ability to push the boundaries of drag performance art, New York Magazine hailed Yvie Oddly as one of the most powerful drag queens in June 2019. WOW!
This year, Yvie Oddly tied the knot and her Strange Love tour is a one-woman show of songs and tea-spilling. "Last week I got married to some guy I met on Grindr…" she wrote in her Instagram caption. "Now, I have a lot of strong opinions about the institution of marriage but you can hear all about those on my Strange Love tour… For now, I'll just say that I love Doug Illsley and I'm so happy to be his hersband."
In 2020, she released the smash hit album Drag Trap and she has no sign of slowing down. Her Strange Love tour promises to be "chocked full of outrageous comedy, insane musical numbers and gratuitous nipple play"
The avant-garde drag diva is already making an impression with her Strange Love tour. "It was far more than I could have imagined, it was spectacular. I haven't laughed that hard in a long time. I got emotional when she did the India Arie remix. I left with a full heart and haven't stopped thinking about it since. Just magic. I felt at home with everyone there," said one happy fan.
Now, it's your chance to see the RuPaul's Drag Race icon live and up close. Don't miss this unique opportunity. Call your friends, circle your calenders and grab your tickets now!!