Gramercy Theatre | New York City, New York
Get yourselves down to the Gramercy Theater on Saturday the 8th of July 2023, as the founding, original 'wine coven' members of 'Wine and Crime' will be there for a special live event of the famous podcast. Join Kenyon, Amanda and Lucy in the flesh as they delve into crimes that chill, thrill and horrify in the infamous, crime steeped historical New York City, where darkness lurks amidst the bright city lights. Tickets are currently still available but are selling quick. So, be quick in booking your tickets now! It is simple and easy to do, so make sure you are there and do not miss out! These three-gal pals will guide you through their obsessive thoughts and ideas on true crimes, but also add that macabre fascination and humour we share when it comes to the heinous and sometimes weird things people do. The date is 07/08/2023 at the Gramercy Theater, NYC – be there.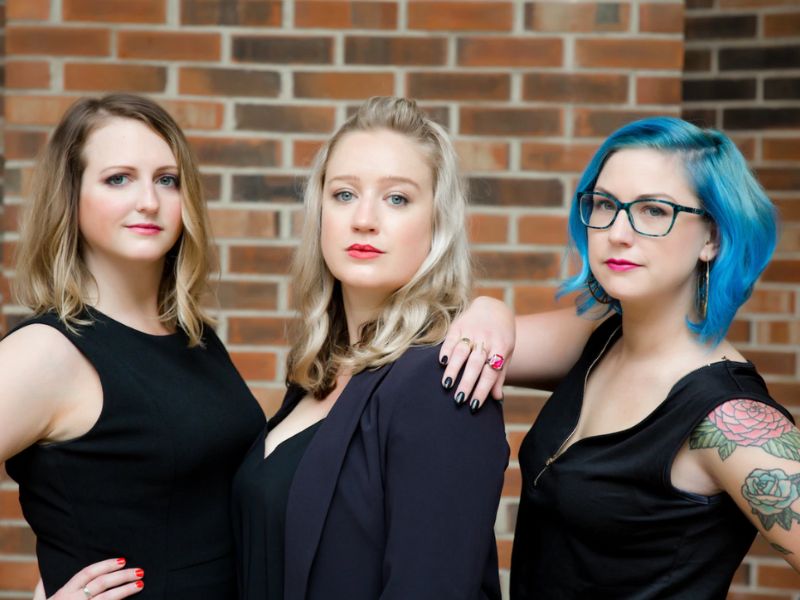 Kenyon, Lucy and Amanda are the three child-hood friends that make up the trio who created and host, 'Wine and Crime'. With their combined passion for true crime, from Ted Bundy to the Forensic Files, plotting and scheming the demise of obnoxious folks, and of course, alcohol, they have created a podcast that strikes an unusual mark in being both humorous, serious… and a bit creepy. Their obsession and love of true crime cannot be tamed, and neither can their listeners', as every Thursday they stream their weekly episode and discuss a thread within the massive subject of crime, and every week people tune in. Since the launch of the podcast in 2017 they have amassed a good reputation for chugging wine, chatting true crime and laughing at the absurdness, weirdness and horrible crimes that have happened across the world, from necrophilia to dolphin sex, to how it always seems to be the husband 'who did it', to infamous criminals like Ann Rule. They are also unafraid to dole out some 'Rough Justice' as they take down a few of the systematic services meant to help prevent crime and give justice – their latest podcast episode has the three friends grilling some real 'justice system jerks', discussing hands-on jurors and the most flamboyant, over-the-top lawyer in history to grace the courts. Now, instead of streaming them on your devices, you can join them for a live show and be a part of their 'wine coven' for the evening! The Gramercy Theater is delighted to be hosting one of the just two special shows the ladies will be showing in 2023. The three child-hood friends are excited to grab a glass of wine, take to the stage and share in a real-life chat-fest of crime, discussions of 'who dun it?', research and science with like-minded people. It promises to be one helluva evening, so make sure you are there with your glass (or bottle) of wine and book your tickets now! The date is Saturday the 8th of July 2023, in the bright lighted city of New York at the Gramercy Theater.