Gramercy Theatre | New York, New York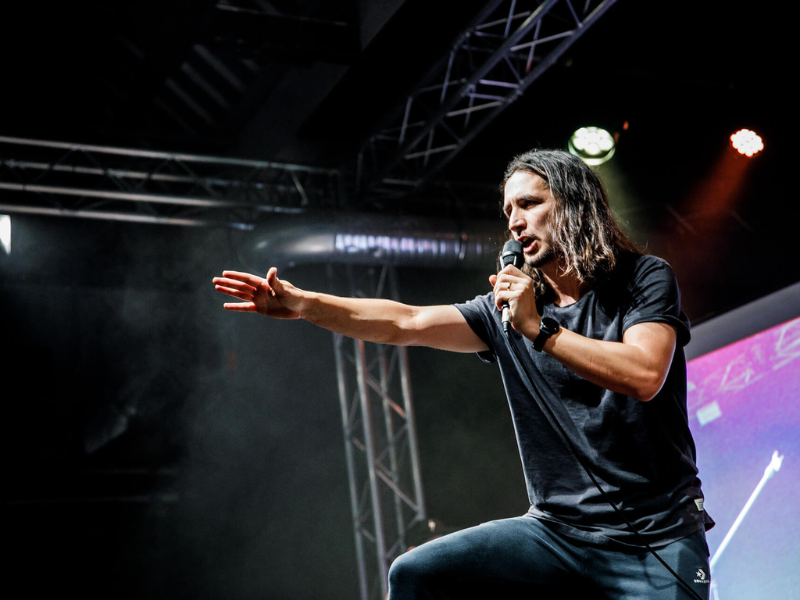 The Kiffness is bringing his internet parodies to the stage in an upcoming North American tour! The South African star is excited to announce his exciting live show. Following his internet virality, he is finally showing off his collaborations with interesting people (and animals!) in this stage show. The trek is taking him across major cities in North America, including a much-awaited stop in New York City!
David Scott a.k.a. The Kiffness will take the stage at the Gramercy Theatre on Wednesday, the 1st of November, 2023. Witness all his dazzling remixes live in the hottest show of the year! It's time to call up all your friends and tell them you all need to come see this unforgettable show.
Tickets to The Kiffness at Gramercy Theatre are on sale right now. If you have plans on coming to the show, click 'GET TICKETS' right now. This is a reminder to be quick because tickets are selling fast!
If you're on the internet and you like the side of things which are crazy, inventive, and funny, then you must know The Kiffness. Real name David Scott, The Kiffness is an online personality and the owns #1 music/artist Youtube Channel in South Africa. According to his website, "he is well known for his collaborations with interesting people & animals around the world. The project was founded by David Scott in 2011, but came to internet prominence in 2020."
Together with his brother Mike, David started performing songs he had written in his bedroom. They played in taverns in Plettenberg Bay and Cape Town. David combined live keyboards, trumpet, and electronic tracks - all with inspiration from the live electronic act Goldfish. Meanwhile, his brother played live electronic drums.
The project gained momentum in 2014 when David's music began to be played on South African national radio stations. The project also added Mathew Gold on vocals, Mvelo Shandu on bass, Raiven Hansmann, and Clem Carr on keys and sax to its roster of musicians. Between these individuals, the band went on a lot of domestic and international tours.
When the epidemic struck in 2020, David shifted his focus to YouTube and started making songs about the Coronavirus parody. David's YouTube channel started to expand as a result of the international online audience these parodies made him accessible to. David started experimenting with "internet collabs" after creating a lot of parody songs, when he started remixing intriguing footage from the internet. These videos quickly rose to fame. He started traveling with his brand-new "internet collab" live act in 2022, starting with a sold-out run through Germany in November.
Now in 2023, The Kiffness is bringing his show to the United States. Catch the act live as he heads to New York City this winter! It's going to be an unforgettable night you cannot miss out on. Jam out to songs like "It's A Beautiful Day," "Sometimes I'm Alone," and "Please Go Away." He's appearing at the Gramercy Theatre on Wednesday, the 1st of November, 2023 - mark your calendars! Tickets are on sale right now. Catch The Kiffness at Gramercy Theatre by clicking 'GET TICKETS' right now.