Gramercy Theatre | New York, New York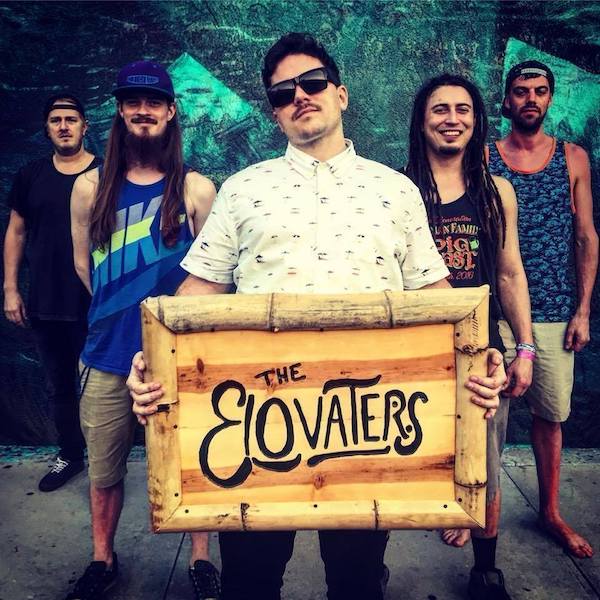 YOLO, peeps! THE Gig of your dreams is about to hit the Big Apple, and you totally NEED TO BE THERE! The Elovaters, Shwayze, and Surfer Girl are coasting into town for the LIT'EST concert at the Gramercy Theatre on October 27, 2023. We're talking sick reggae beats, chill vibes, and boss-level performances that will get your fam joocin' all night long.
This is the US concert tour you CANNOT MISS this whole year. These bad boys are delivering ONE-NIGHT-ONLY face melting tunes that will blow your freakin' minds, fam. Imagine jamming to The Elovaters' rhythmic "People Go" - EPIC! and feeling the waves of Surfer Girl's "Island Soul" lapping over you. Picture Shwayze spitting absolute FIRE with "Buzzin" - it's gonna be a movie, trust!
Get your TICKET today, because THEY ARE FLYING - no cap! Don't end up being a "Had To Be There" kinda person scrolling through the Instagram FOMO posts. Be part of the raw, heart-pounding live show experience!
This isn't your regular, run-of-the-mill tour, okurr? It's quality music that hits you right in the feels. And word on the street is, there might be a few surprise collabs and acoustic sets, which honestly sounds amazeballs!
So, ready to groove? Make room in your calendar, gas up your ride, and slide into your best threads. See you up front, bustin' a move with the rhythm of the night. It's all love, peace, and killer tunes at the Elovaters, Shwayze, and Surfer Girl concert. You ready to catch this wave, New York? Because it's gonna be GROUNDBREAKING. Booyah!
Ladies and Gents, Surfer dudes and Dudettes! GET STOKED for the most EPIC concert event hitting New York City this Fall. Oh yeah, you read that right! The Elovaters, Shwayze, and Surfer Girl are dropping the hammer and bringing their jaw-breaking sounds to the iconic Gramercy Theatre on October 27, 2023. Scream it - Shout it - "I've GOTTA be there!"
Grab your tickets NOW! This Mammoth Tour is the stuff of LEGENDS. Prepare to be mesmerized by the poetic melodies and surging rhythms that have slayed audiences from coast to coast. These maestros of harmony aren't your everyday bands, bro - They're full-fledged, pulsating vibes that'll send chills down your spine, and have you screaming for ENCORES.
The Elovaters? Pure MAGIC! They're not just a band, they're a way of life. Their tantalizing tunes offer a unique blend of reggae and dub that'll transport you to dreamy beaches and serene sunsets. Critics can't get enough, and neither can we!
And Shwayze? Shwayze is a god on the mic! His slick raps and soulful beats are nothing short of ART. When he hits the stage, it's HEADLINES - everybody's talking, everybody's bopping. With hits like "Buzzin'" and "Corona and Lime", Shwayze will have you feeling refreshingly on Cloud 9.
Then there's Surfer Girl, the cherry on top. The rhythm, the beat, the ethereal presence – it's a sensation that's otherworldly. Dig it while you sway and bop to the entrancing tunes and feel your soul set FREE.
The Gramercy Theatre? It's the heart of NYC's music scene. Nestled in the shadow of the Empire State, this theatre is reputed for setting the mood just right. It's hallowed ground, man, where legends have performed and memories have been burnt into the hearts of millions. The lights, the spacious hall, the electrifying ambiance – it's the PERFECT place to let loose!
So, what are you waiting for, New York? Get off that couch, let the rhythm course through your veins, and don't miss this electrifying concert! Promise you, it's gonna be an unforgettable night with memories to last a lifetime!
Grab your tickets NOW, because this is one tour you DO NOT want to miss! It's time to kick the mundane, break the rules and embark on an emotional rollercoaster of melodious insanity! So, gear up for the gig of the year! Tickets are flying away quicker than you can say, "I'm in!" Get yours NOW! Don't wait until it's SOLD OUT!