Gramercy Theatre | New York City, New York
Hey, New York, have we got the most amazing news ever for you. The nu-metal/hard rock band Taproot are coming to your city for their album release tour entitled SC\SSRS and it has fans going bonkers with anticipation. This album brings their studio recording count up to seven and is their first since 2012's The Episodes. Reactivated and revived after a long hiatus, the band will employ new guitarist Taylor Roberts and see the return of Jarrod Montague, the original drummer, for this reunion. Rest assured, they still maintain all the magic that won them thousands of adoring fans in the first place, and you can expect absolute fireworks from at the show as they electrify the Gramercy Theatre on Saturday, November 4, 2023. Tickets are going to sell out very quickly, so be sure to reserve yours right HERE and NOW by hitting the "GET TICKETS" button up above on this page.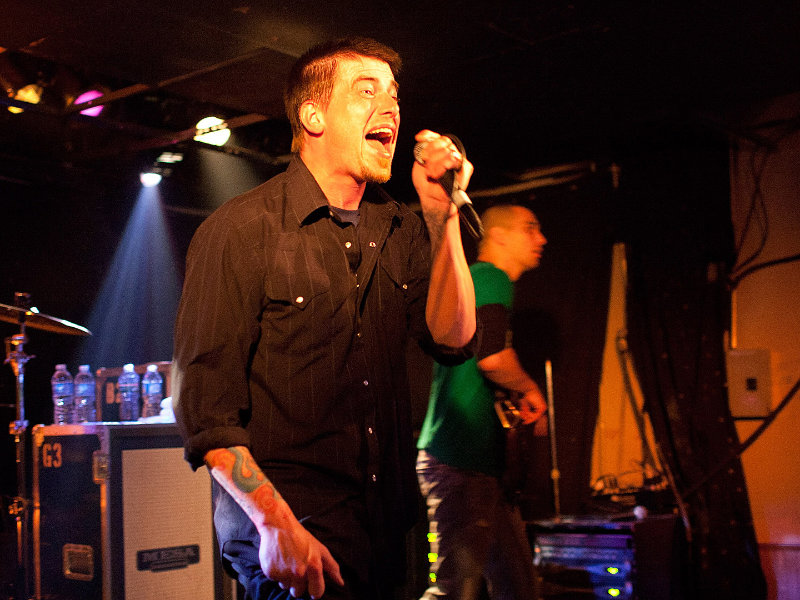 Michigan rock legends, Taproot are bringing fans their seventh studio album, SC\SSRS. To the huge excitement of their followers, part of the album release will include a tour with the same name. Born in 1997, the band signed with Atlantic Records after a rocky start with with Interscope Records and Limbizikit's frontman Fred Dirst. The signing allowed them to release their debut album called the "Gift" which included extensive touring alongside legends such as Incubus, Deftones, Disturbed, Mudvane, Papa Roach, Slipknot and Linkin Park. The album spawned the release, "Again & Again" which was featured heavily on MTV2 and climbed the Billboard Mainstream Rock chart and making it all the way up No, 39.
Their second studio album really brought out Taproot's music into the mainstream as it included a more melodic tone which the fans ate up in spades. During its debut, it peaked at number 17 and incredibly sold over 51,000 copies in first week alone. Much of its success was due to the first single, Poem which went straight to the number 5 spot on the Mainstream Rock Chart. Among a huge amount of brand new fans, the album also brought the group, commercial success in the form of Gold status for over 500,000 of album sales.
Further albums include, Blue-Sky Research, Our Long Road Home, Plead the Fifth, The Episodes and their brand new album, SC\SSRS. All of which have become treasures among fans of the genre and a with a plethora of music both new music and fan favorites behind their names, fans can expect to witness everything that makes Taproot such a beloved group in the game.
Taproot have developed some of the most incredible showmanship after touring with some of the biggest names in the business. Their high-energy performances and ability to interact with the crowd creates a dynamic stage presence which is sure to get fans very excited and buying up tickets at an incredible pace so expect them to sell-out very quickly. Luckily, you can grab yours right here and now before they're all gone.