Gramercy Theatre | New York City, New York
Get the party started this summer and kick it off with a bang! Don't miss the rap phenomenon Shordie Shordie as he takes New York City's Gramercy stage by storm. Be energized this June 22, Thursday, as you immerse yourself in the rising star's unmistakable stage presence and melodic rap style. The Baltimore rapper will invade New York City's Gramercy Theatre this June 22 for an epic one-night show that will sport his signature rapping skills, lyricism, and nasal vocals. Get your tickets today and see the rising hip-hop star perform his latest hit songs, including "Reservation," "Night Time," "Tell The Truth," and many more. Don't miss this show and be one of the lucky audience members to see Shordie Shordie in person. Secure your tickets for an evening of pure talent, contagious energy, and a musical celebration that will leave you wanting more. Purchase your tickets today by hitting the "Get Tickets" link.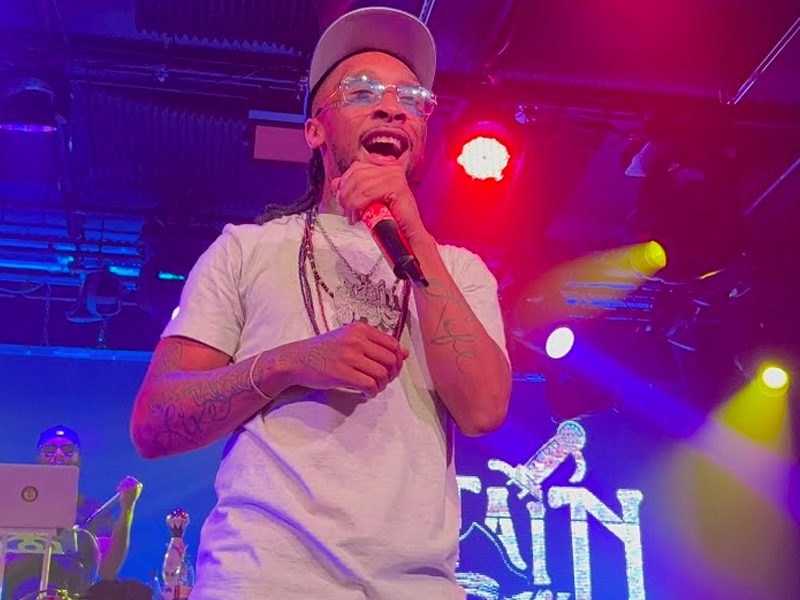 Shordie Shordie is a Baltimore rapper who stands out among the many melodic rappers with his style. He is best known for his nasal vocals, showcasing one of the rap scene's unique voices. This attribute is a breath of fresh air from the heavily auto-tuned vocals and similar sounding records. He was once a member of a rap trio named Peso De Mafia. Along with the group, he had taken some years to properly hone his voice before going solo.
RaQuan Hudson, before he became Shordie Shordie Hudson, had no interest in rapping. However, he started to like it after knowing he had a knack for it. This somewhat enjoyment turned into a full-blown career when he, alongside his brother and cousin, decided to make a rap group. In 2010, Peso Da Mafia was formed.
It took them six years to earn a well-deserved recognition after their song "Pray on My Knees" broke out in 2016. This was followed by another hit single named "Money Man." Building on their momentum, they followed it with two mixtapes, "Never a Drought" and "What Matters Most." Shordie Shordie decided to part ways with Peso Da Mafia after these releases to pursue his solo career.
In 2018, the rising rap artist began working on his materials. That year he released multiple singles like "Ungrateful," "Voice Mail," "What Happened Next," "Lonely," "Holidays," and "Bitchua (Bitchuary)." Among all these releases, "Bitchua (Bitchuary)" was the one that took off. The single gained millions of streams in its first few months, allowing Shordie Shordie to further his career. That same year, he released his debut mixtape, "Captain Hook." As expected, the mixtape received a positive response among critics. His second mixtape, ">Music," came out two years later.
It consists of thirteen songs, following up to "Captain Hook." The following year, his third mixtape, "Memory Lane," was realized, which is a collaboration with Canadian producer Murda Beatz. Its second part would then come out in 2022. This year, he will release another addition to his mixtapes, entitled "A Life For Two."
See Shordie Shordie on his performance at the Gramercy Theatre on Thursday, June 22. Buy tickets now!