Gramercy Theatre | New York, New York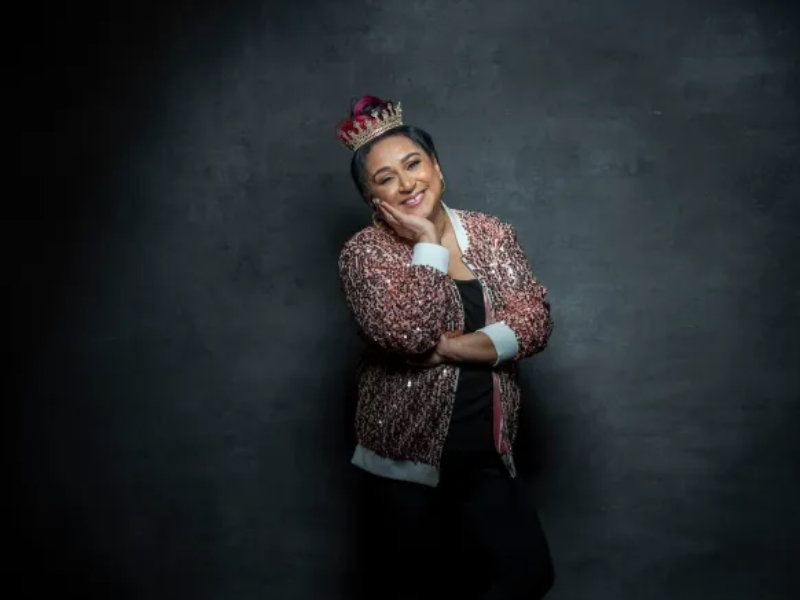 Yooo!!! What up, peeps, or shall we say priends?!?! It's a super exciting time indeed because Pinky Patel is on tour for her "New Crown, Who Dis" tour. The viral social media star has already hit the road, starting in Portland, OR, on June 9th and running through major cities including, Red Bank, NJ; Birmingham, AL; Austin, TX; and so many more until finally wrapping the whole thing up in a bow for a mega send off in Irvine, CA, on December 7th. She'll be coming to New York, NY, at the Gramercy Theatre on Thursday, October 5th, for an all out amazing show that you cannot afford to miss out on, and you won't 'cause we've got your back. Yup, we've got tickets to check out all of her hilarious ish out but you've gotta act fast as they won't be around for long. Grab 'em while they're hot by clicking the "GET TICKETS" button located above.
Comin' straight outta her "glam cave," Pinky Patel, the TIK TOK famous star, is a mom turned content creator, comedian, and celeb personality with millions of followers. Her viral vids have earned a huge amount of views, running in the tens of millions (plus GROWING!!!!), and a legion of dedicated followers!!!
Illinois born and brought up in a trad Indian home, she always had a feverish passion for the funny side of things. As she grew, she eventually got married, had two kids, and became a stay-at-home mom. With a lil' bit of free time on her hands, she decided to start making vids as a way to stay connected with her fam and friends, and just like that!!!! ...people loved her work, so she went viral.
Her stupidly funny vids are highly relatable, allowing audiences to connect with her through comedy, sharing stories about motherhood and what it's like being an Indian woman. Like many people thrust into celebrity status, she had no idea of the impact she would have.
In '22, she was signed to a comedy agency and started performing stand-up and has since made appearances on TV shows such as the Late Show with Seth Meyers, the Tonight Show With Jimmy Fallon, and the Elvis Duran Show. Not that she is super-woman or anything like that but she even has time to host her own podcast called "The Pinky Patel Show."
On the road with the "New Crown, Who Dis" tour, she will be celebrating herself as an outstanding comedian and Indian heritage, but in the most outrageous way possible with crazy stories and relatable anecdotes. You will love every minute of it as she demonstrates all the things that have earned her a dedicated fan base, from her quick wit to her ability to connect with audiences on a personal level.
Patel is a lover of Bollywood music and movies, fluent in Gujarati and Hindi, a supporter of the Indian American community, an advocate for body positivity, self love and loves to experiment with different looks. Overall she is the mom, everyone loves to love.
You cannot afford to miss out on any of this brilliance so for a night of laughter like no other be sure to grab your tickets right here and now before they sell out.