Gramercy Theatre | New York, New York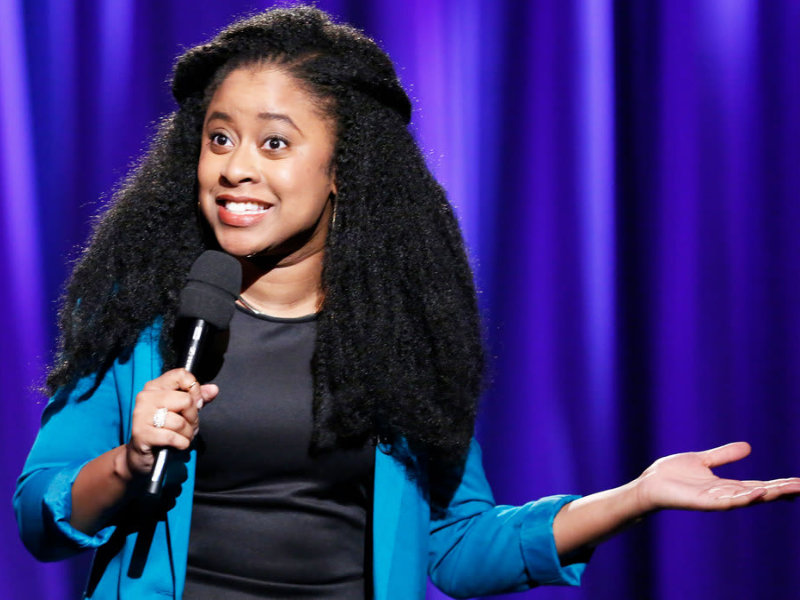 So check this out, people! Amazing comedian Pheebe Robinson is on the road for her "Messy AF" tour. The whole thing will see her traverse the nation, which already started earlier in September. She's gonna be hittin' up Los Angeles, CA, Washington, DC, Atlanta, GA. Portland, OR, and many others before wrapping it all up in New York, NY. They say they leave the best thing for last and guess what? We've got tickets to her final show right here and now. It's super duper easy to get your hands on them; all you gotta do is click the "GET TICKETS" button located above and reserve your spot for the event being held at the Gramercy Theatre on Thursday, December 7, 2023. This is going to be one of the funniest rides of your life, so what the hell are you waitin' for? Get it done right now.
Beginning her career at open mic nights and small clubs, Phoebe Robinson has blossomed into one of the most celebrated and popular voices in comedy today. Her quick wit, relatable humor, and willingness to tackle almost any subject have made her a beloved character in the genre. Her comedy especially focuses on race, pop culture, and gender.
She seems to have done it all but is especially recognized for her podcast, which she launched with co-host Jessica Williams. Titled 2 Dope Girls, the work has become a critical and commercial success and fans regularly tune in. Not only is she an amazing comedian and podcast host, she is also an author and actor. She has written two books, You Can't Touch My Hair: And Other Thoughts on Work, Love, and Living While Black" and "Everything's Trash, But It's Okay. She's also been in two movies, Ibiza and What Men Want.
People absolutely love her, so it should come as no surprise that her new tour, Messy AF, is something that so many want to attend. You're going to get to experience some seriously hilarious jokes that deal with everyday life, which you can definitely relate to, and she has a knack for really getting you when you least expect it.
Her honest opinions know no bounds, and she is able to handle taboo subjects with ease, even if it means making herself vulnerable in front of others. If there's one thing that makes her superior among the rest, it's that her work is empowering for women and people of color, so there's that to experience on the trek as an added bonus.
Now that you know what to expect from her, why're you still reading this and not copping your tickets? Y'all know they're gonna sell out really quickly, so get on with it before you miss out. It's going to be one very special night full of all the things that make Robinson a cut above the rest, plus it's a nice way to round out the year.