Gramercy Theatre | New York, New York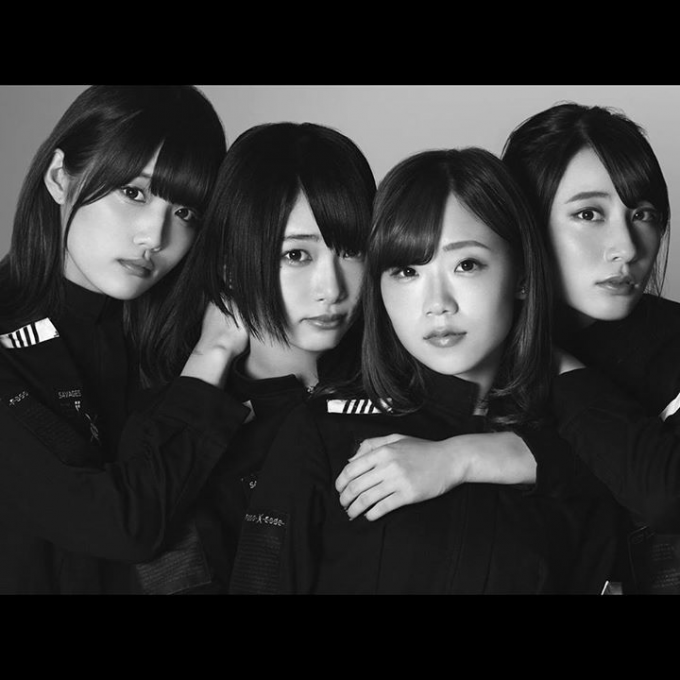 Ready to ROCK OUT and kick it old school? Listen up, compadres – PassCode, the band that's redefining J-rock aesthetics, is lighting up the Gramercy Theatre in good old New York, New York on September 5, 2023! Don't miss this out-of-the-box, kick-butt CONCERT, or you'll be crying into your flannel shirts wishing for a time machine.
Ever dreamt of getting your eardrums rocked by "Taking You Out" and "Ray" live? Well, fumble no more with those dusty mixtapes, cos your DREAMS are about to take flight! Pack up your angst and nostalgia–this TOUR is poised to shake up our mundane reality, shattering the humdrum boundaries of classic rock. Buckle up, your senses are about to go on a joyride!
A word of warning: this ain't no lame-ass MTV reality show, it's a full-fledged, heart-thumping, adrenaline-pumping concert experience. This means wildly pulsating lights, high-frequency sound waves colliding with your soul, and raw, electrifying energy that will leave your spirit soaring.
Don't be a slacker; snag your TICKET faster than you can say "Bazinga!" the second they're out. We heard gossip about a sell-out faster than a Scorpions reunion concert... So unless you want to be the one crying while your pals are in the pit, pull your socks up and mark the calendar with blood or with coffee, whatever floats your boat. And don't forget: it's all about MUSIC, It's all about PASSION, It's all about PASSCODE!
Pop the date in your diary, mark your calendars or just tattoo it on your forearm! September 5, 2023. It's a day that will go down in pure, uncensored, rock-infused history! The electrifying powerhouse that is PassCode is set to set the legendary Gramercy Theatre in the heart of Manhattan absolutely ABLAZE! Get ready, folks, because this is one gig that's poised to be the talk of the town!
Grab your friends, bunk off work, do whatever needs to be done! Because you NEED to be there when the curtain rises and PassCode takes the stage. If you've been to a PassCode concert before, then you know what I'm yapping about! Energy-injected atmosphere. Pulse-pounding tunes. Hair-raising performances. And if you haven't? Dude, you gotta fix that!
Here's the tea: PassCode has been touring the globe, churning out syncopated beats and face-melting choruses from Osaka to Omaha. Every city, every show, every single track is a testament to their mastery, and fans around the world just can't get enough! The tickets, hot as frying pans, are selling like crazy. Grab 'em before you blabber, "Wait, what?" YES, bro. They're THAT good!
In 2019, they bagged the 'Best Live Band' award, and they didn't just win it, they EARNED it! Every note, every chord, every damned lyric they belted out was FIRE! Expect no less from the upcoming show! Extraordinary. Stupendous. Hair-raising. EPIC!
Now the Gramercy Theatre, man, it's not just a location, but an EXPERIENCE! Grandly sitting in the middle of the Big Apple, this iconic venue has been a hot spot for live performances for over a century. From rock legends to Grammy winners, it has seen it all! Multiple bars, insane sound quality, those cozy vintage vibes... oh, and did I mention THE BEST view from every seat in the house? Gramercy Theatre, it's not just a building, it's a LEGEND!
September 5, 2023. One concert. One Tour. One mighty sound revolution led by PassCode. One NIGHT to bask in pure, euphoric, live music ecstasy! This is YOUR chance, and trust me, FOMO doesn't half cover what you'll feel if you miss THIS.
So, c'mon all you cool cats and rock'n'roll enthusiasts! Get those tickets, slap on your concert tees, brace yourself for unforgettable night under the dazzling lights of the Gramercy Theatre with the phenomenal, the electric, the mind-blowing PassCode. Live a little, scream a lot, ROCK ON!