Gramercy Theatre | New York City, New York
Paradise Fears is taking the stage at Gramercy Theater on August 24, 2023! With their passion for music still wildly burning, fans of the band and the alternative genre, this concert will surely be a treat! The concert will feature their greatest hits, including their 2013 album, "Battle Scars". So much hype goes into this band, as they are a rare breed in the music industry. Their personalities brighten up the stage, shining through every word, lyric, and note. Not only that, it gets even better as the band just announced that Kobe Jordan and AJ Smith are joining for their tour! If you're one of the lucky ones, you might even get to win the auctioned VIP platform deck at Gramercy Theater, of which the funds will support Daniel's Music Foundation! It is their biggest headlining show of their career! You can't miss this so get your tickets now!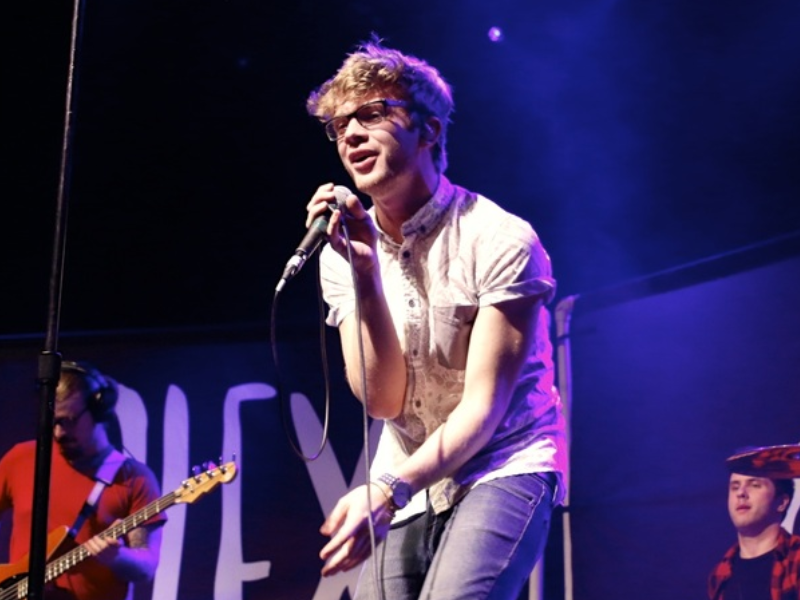 Paradise Fears is an alternative rock band who got together in 2009 at Vermillion High School. The band consists of Sam Miller (vocals), Jordan Merrigan (guitar), Cole Andre (vocals, guitar), Michael Walker (keys, vocals), Marcus Sand (bass) and Lucas Zimmerman (drums).
Their first performances are at the high school, an informal gathering for the sake of fun and their love for music. They started out by playing covers of Mayday Parade and Taking Back Sunday. Their music preference was unique in their area so it brought them even closer. They also have performed in the high school show choir and St. Agnes church as a worship band.
It was only after a year into college that they dropped all their back-up plans to take music seriously. Their first official show was at the DakotaDome on New Year's Eve. After that, it was gig after gig, from quinceañera to a bunch of Battle of the Bands. They relied on their paychecks for their band fund and when they recorded their EP "Make Them Believe", they gained a lot of interest.
It was then they started touring nationally. They even resorted to online spamming tactics to market themselves on Facebook. They have also adopted marketing from Warped Tour by selling CDs to the lines of people waiting for All Time Low's concert. All Time Tour found out and amazingly enough, they didn't make them stop but instead, they let the band open for their tour in the fall of 2011. It was unheard of for an unpopular band.
Their friendship, unending hard work, and burning passion for music makes them a rare breed in the music industry. They shed their skin and break the chains to be where they are.
However, Paradise Fears aren't the only ones gracing the stage for the night. Kobe Jordan and AJ Smith are also hyping up the concert.
Kobe Jordan, a Native American singer and songwriter dedicates himself to creating music that evokes a familiar emotion and memory. He synthesized different styles, 80s tinged guitars and modern pop bringing stories of love and heartbreak, triumph and tragedy together.
Another special guest AJ Smith has a talent for sparking a nostalgic desire for drama. His life itself is a flare of dramatic experiences, giving more power to his music. His songwriting and performance have earned him multiple awards, one of which is the prestigious Abe Olman Scholarship.
This concert will be filled with stories, emotions, and nostalgia. There will be a sense of euphoric feeling as the notes bounce from the stage to the audience. This amazing experience is only possible with great music. So, grab this chance and wear your hearts on your sleeve. Purchase your tickets for one of your best nights ever!