Gramercy Theatre | New York City, New York
OhGeesy is hitting the streets for his "GW2 Tour," and will be making a stop over at the Gramercy Theatre for a sizzling hot performance on Saturday, September 23, 2023. Fans have come to know him for his incredibly tight lyrics, smooth delivery, and ridiculously cool stage presence, and this time will be no different. It will truly be one of hip-hop's premier events, so for a show that is going to blow your mind, be sure to grab your tickets right here and now by selecting the "GET TICKETS" button above. Making the show even better will be the presence of special guest DJ Vision and, of course, some of the best facilities and amenities from the world-class venue. Everything about this event has your name written all over it, so don't waste any time; secure your spot as places are selling out faster than anyone has anticipated.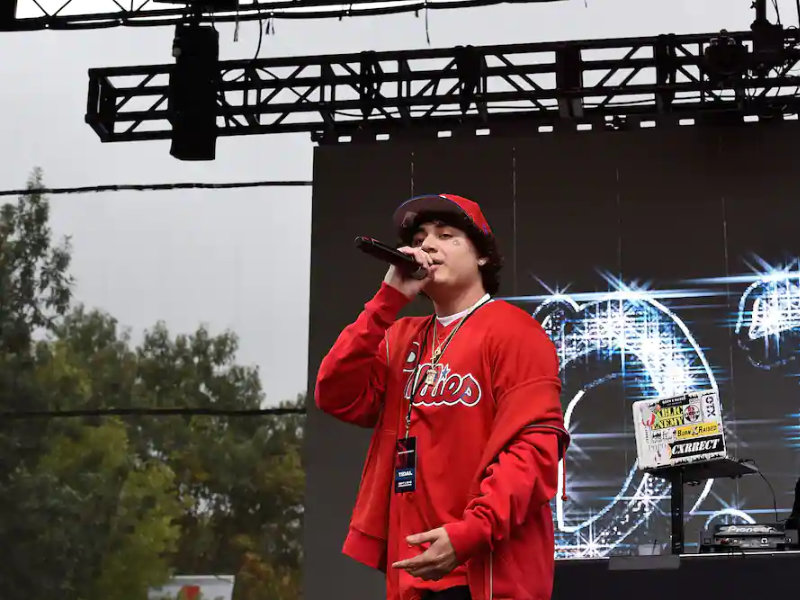 OhGeesy has become a legend in the game from the time of his inception in 2012. He started off by meeting Fenix at a chance meeting while doing graffiti. They developed a very strong relationship and started making records to post on the music sharing website, Soundcloud, which led to nationwide tours performing at huge events with some of the biggest names in the industry like DJ Snake and Future.
"Tommy by Tha Gucci," "Home Invasion," and "Vice City" are just some of the incredible songs they released in those early years. In 2014, they added two members to their team, Rob Vicious and Master Kato, and turned it up to 11 with tracks such as "Boofd Out," "Xanpagne," and "Hunned Pacc," but would still stay underground legends for the time being.
In 2016, all the members of the group created the Shoreline Mafia, a move that gained them widespread appeal and increased their fan base, and by 2017, they gave audiences their debut mixtape, "ShoreLineDoThatShit." The album contained the bangers, "Bottle Service", "Nun Major," "Serve a Boat," "Whass Da Deal," and "Spaceship," which were hits in their own right, but it was their track, "Musty" that really put them on the map with millions of streams on both Youtube and Soundcloud. Using the traction they gained during that year, the group performed at the Rolling Loud Festival in California.
While 2017 was a hot year for them, 2018 was even better. They played on the Off the Xtras" (OTX) tour and signed a deal with the huge label, Atlantic Records, allowing them to expand their abilities and access to the industry. Then, in 2019, OhGeesy welcomed a brand new baby boy into the world.
By 2021, having had so much success with his group, he had decided to pursue a solo career. His first collaboration would be with Drakeo the Ruler on "For Real." May saw him release "Get Fly," which became a huge hit and is one of his most popular singles to date. Then in August, he released his solo album, "Geezyworld."
The future still has a lot in store for this young legend, and it is a true honor to watch him live while he takes over the game. Be sure to grab your tickets now.