Gramercy Theatre | New York, New York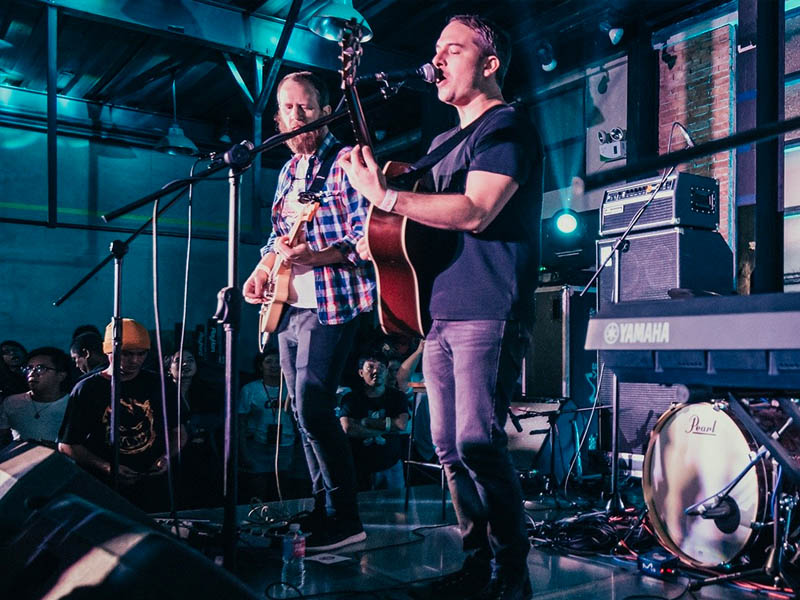 This fall, Mae's schedule is fully packed! Their upcoming outing is set to stop by numerous cities to deliver their "multisensory aesthetic experience." Lucky for fans in New York, the alternative powerhouse will make their way into town! The Virginia natives will deliver countless career-spanning hits, fan favorites, and some more surprises for longtime fans! You'll surely have an ecstatic experience as the indie rock quintet rocks the night away at the Gramercy Theatre! On Friday, 17th November 2023, fans can anticipate a high-energy set packed with incredible hits like "Bloom," "Anything," "This Time is the Last Time," "Suspension," and many more! The Gramercy Theatre is the perfect destination to host a highly-coveted rock band such as Mae! You'll surely have an ecstatic time enjoying top-tier music with the venue's excellent facilities and special features! Hurry and secure tickets now to see Mae at the Gramercy Theatre! Tickets are now available via the Get Tickets link!
Mae is in their top element on stage, and you got to see them perform their incredible live set this fall! The band from Norfolk, Virginia, is one of the most influential and top bands from the emo circuit. Their live sets have been described as nothing short of phenomenal; Members Dave Elkins and Zack Gehring have continuously belted out top-tier music and compelling lyrics. The band itself performs live music with incredible rawness but also captivates the cleanliness and tightness of their studio recordings. As one of the top alums and most sought-after performers from the now-defunct traveling festival, Warped Tour, Mae is a force to be reckoned with, and it would be a great privilege to see them on stage this fall!
Fans can look forward to the band's career-spanning hits. Mae has released four studio albums, their latest being a self-titled effort called Multisensory Aesthetic Experience. Released in 2018 via Tooth & Nail Records, the album has been described by critics as "breathtaking" and "constantly keeps the listeners guessing." The album's creative direction also received wide praise. A reviewer mentioned, "Mae's ability to take a sonic concept and fulfill it to its highest capacity is something to behold."
Mae came into the limelight upon the release of their debut effort, Destination: Beautiful. This album, along with their breakthrough sophomore effort, The Everglow, was released through Tooth & Nail Records. The Everglow became the band's career-defining effort when it peaked at number 51 on the Billboard 200 and topped Billboard's Christian chart. After their successful second album, the band dropped their third album and major label debut, Singularity. The record, which spawned the hit "Sometimes I Can't Make It Alone," peaked at number 40 on the Billboard 200 and peaked at number 12 on the US Rock charts.
It took the band about ten years to release another effort after Singularity. Mae dropped their compilation album - which happens to be a series of EPs titled Morning, Afternoon, and Evening, in 2017.
Catch Mae this 2023 by securing tickets to their show at the Gramercy Theatre on Friday, 17th November 2023! Tickets are now up for grabs through the Get Tickets link!