Gramercy Theatre | New York City, New York
It is no easy task to create a podcast that stands out amidst the sounds of thousands available for streaming, yet this duo team of childhood friends have achieved just that. BFFs Joe Hegyes and Andrew Muscarella are the creators and presenters of 'Good Children Podcast' and take listeners on a trip down memory lane as they talk, discuss, laugh, joke and cry at how 'Good Children' make bad adults! They have such a big fan base that they are hitting the stage with a special live version of their podcast show, and you are being invited to join them! They'll be at the Gramercy Theatre, New York, and will taking over the stage on Sunday the 4th of June 2023. Tickets are on sale but limited, so don't hesitate and book yours now! You will have a blast from the past with the live show of 'Good Children' with Hegyes and Muscarella.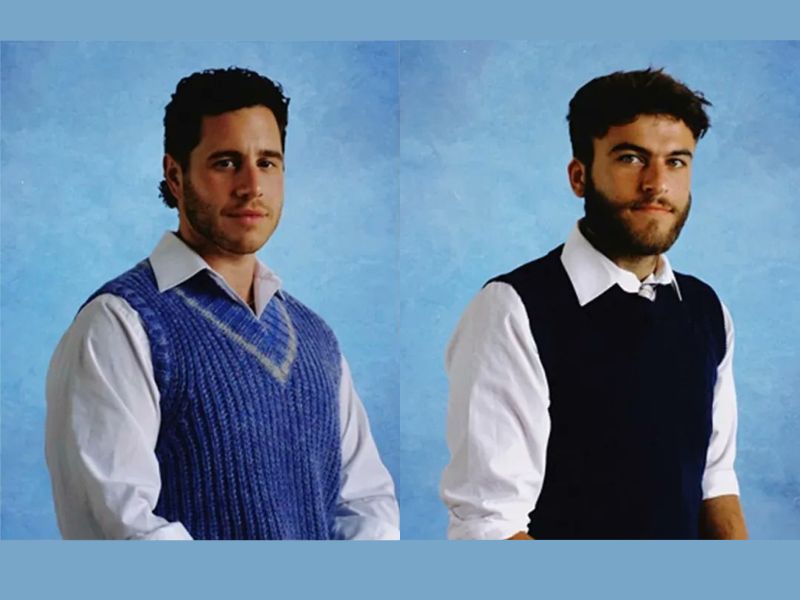 For just over a year, every Wednesday Joe Hegyes and Andrew Muscarella have been hitting the airwaves with their delightfully funny and poignant podcast, 'Good Children'. Each week they delve into their shared history of growing up on the south shore of Long Island, tackling traumas, shocks and upsets from Long Island's very own Hunger Games, how adults really need to have assemblies, the power Delaware has to make you burst into tears and how everybody has, at least once, stalked someone! Their latest episode and celebratory show for their one-year anniversary features Julia Fox, the iconic artist, how you find confidence and trying to re-gain that delusional belief of being a 12-year-old model or the attitude to be a goth-cat girl in high school. It is an EXTREMELY MAJOR episode for Hegyes and Muscarella as it marks their anniversary, as well as the influence and relevance their voices and podcast have. Now, for 2023 they are bringing EXTREMELY MAJOR live shows to fans. The audience, that's YOU, will become a part of their show as they venture back to the past, with musical numbers, hilarious skits and being vulnerable and honest whilst discussing the anxiety of food courts, dress-up and diva wigs, and the pressure of trying to be perfect as teenage closeted queer kids in Long Island. It will be an un-edited, cheekier version of their podcast, so make sure you grab your chance to experience them live! Joe Hegyes is an online creator with a TikTok account where followers ask his advice on life, from media suggestions to witchy impersonations. Hegyes says he, 'often finds himself the Shrek to Andrew's Donkey'. Musarella creates the second half of the duo and happily describes himself as, 'the Patrick to Joe's SpongeBob', and is an eternal optimist, as well as fitness personality and natural entertainer… and bag-pipe musician! They're excited to be presenting their show in their heart home of New York and ready to give themselves and audiences a chance to grow up all over again. So, join them and book your tickets now!