Gramercy Theatre | New York, New York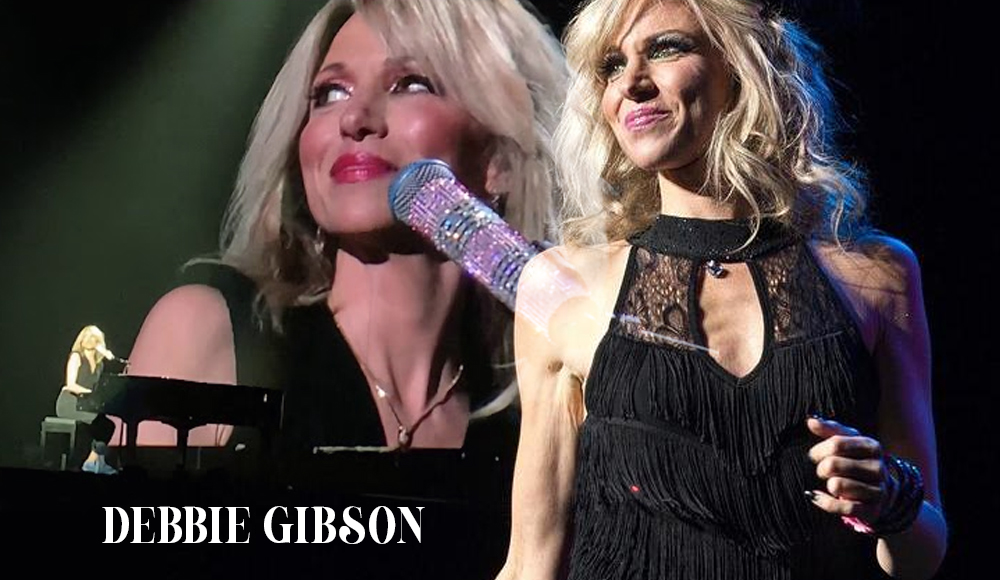 For over thirty years, Debbie Gibson has been releasing hit records that moved generations of listeners and fans. From "Out of the Blue", she's been highly regarded as one of the world's finest female artists. Last year, the "Electric Youth" hitmaker released her first-ever holiday album featuring a mix of season originals and reimagined covers of Christmas favorites. As the holidays come rushing in, she's back to serve Winterlicious nights across the country. Part of her sophomore Winterlicious trek is a stop at Gramercy Theatre on Thursday, November 30th. Promising "An Evening of Holiday and Hits", Debbie Gibson definitely won't disappoint! You're bound to witness an enchanted night of Christmas hits and new originals led by her graceful voice - unmatched at fifty-three. If you've been on the lookout for the perfect holiday show for a date... or a friendly date rather... look no further! Debbie Gibson invites you to a Winterlicious night like no other. Book your tickets now!
Serving her first-ever holiday-themed album just last year, the iconic singer-songwriter is taking her very own Winterlicious evenings for another run. Debbie Gibson is performing a new set of "An Evening of Holiday and Hits" as 2023 sparkles as the Christmas season comes rushing through. Her original holiday hits include "Christmas Star" and "Heartbreak Holiday" with Joey McIntyre.
Amidst the world's harsh blues, Gibson has an anthem for every soul, no matter what one may be going through as the season to be (supposedly) happy starts jingling its bells. Nonetheless, she's offering doses of glitter and gold, set to make your Christmas shine a little brighter.
"People need festive now more than ever," Gibson told Rolling Stone. "I think any chance for people to be uplifted is a good thing."
It surely is a time when everyone could use a little more kindness as the season of giving love sparkles every heart. "I'm definitely a lover of the festive spirit at holiday time," she added. It goes beyond the music. Winterlicious not only looks back at Christmas classics but offers hope along with some Christmas bells for every grown soul who may have lost the season's spark.
"With Winterlicious, I wanted this album to be festive, but to have some depth and some Christmas balls."
Even though she's got it all - multi-platinum records, a slew of hit singles, awards, and Broadway appearances, Gibson is definitely a kind soul looking forward to sharing glitter and gold with every kind heart. Even though Christmas might feel like "freezing in the California sun" as she sings in "Heartbreak Holiday", she hopes to share a little hope with holiday anthems that strike the heart.
Meanwhile "Christmas Star" steps into thoughts of letting go and making your own change shine through. ""Christmas Star" is a poignant ode to letting go of the past and being the change you wish to see in the world and in yourself this holiday season and beyond," Gibson shared.
Whether you're broken... or whole... this holiday season, Debbie Gibson has you covered! Experience a Winterlicious night with one of the world's brightest shining stars this Christmas. Book your tickets now!