Gramercy Theatre | New York City, New York
Gear up for an intense evening as Blessthefall takes the stage at Gramercy Theatre on Friday, August 18th, 2023. Prepare yourself for a night filled with raw talent and passionate energy, where the collision of heavy breakdowns and melodic hooks creates a symphony of chaotic bliss that will leave you yearning for more. Brace yourself for Blessthefall's electrifying stage presence, captivating your senses and immersing you in their unparalleled performance.
These metal core phenom's are known for creating an engaging show with loud, energetic performances that crowds just can't get enough of. Prepare to mosh, headband, and scream the night away when Blessthefall takes the stage. Friday, August 18th isn't just another day, it's the day Blessthefall takes over New York City, creating an experience you'll never forget. So grab your tickets now before they all sell out and you're the only one who misses the night of a lifetime!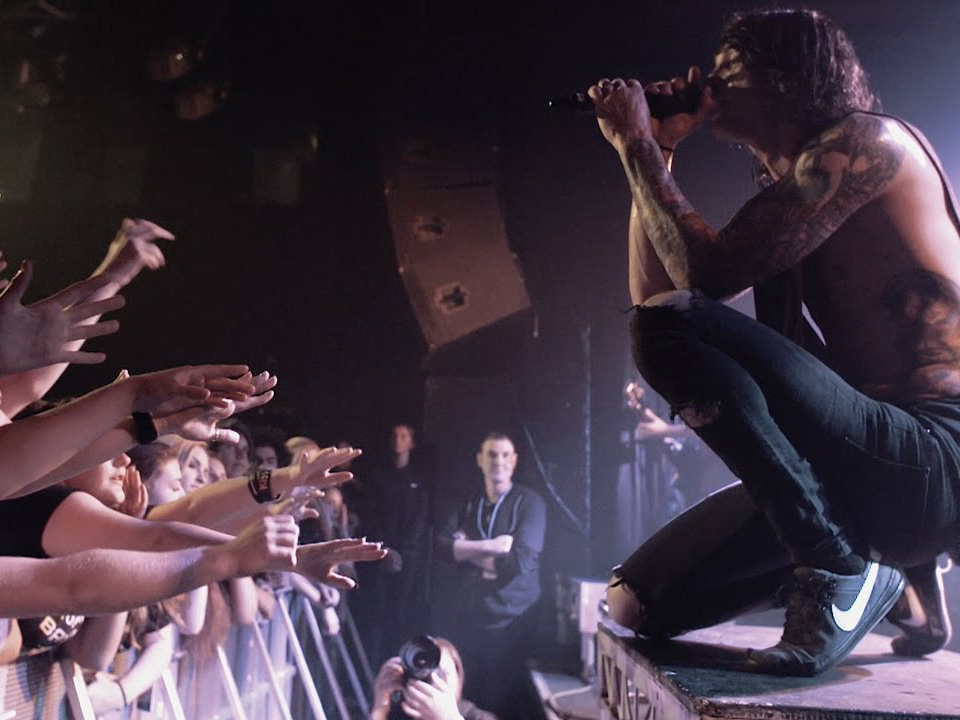 Get set, New York City! Blessthefall takes the stage at Gramercy Theatre on Friday, August 18th, 2023. Phoenix natives, they cut their teeth in the local scene, earning a name synonymous with exceptional artistry and visceral performances before breaking beyond the local scene to become the titans of metal that we know today.
Since they first came together in 2003, Blessthefall has built a fanbase that just can't get enough of their fusion of post-hardcore and metalcore influences. Their music hits like a sonic tsunami, with powerful riffs, infectious hooks, and heartfelt lyrics that reverberate deeply in the hearts of their listeners. Their incredibly powerful live shows ignite an electric atmosphere, leaving audiences craving more.
Throughout their time as aband, Blessthefall has gifted the world a series of acclaimed albums. From the significant Witness, the impactful Hollow Bodies, to the poignant To Those Left Behind, their relentless diligence and unwavering commitment to their art have given them a unique place in the rock and metal pantheon. They've embarked on global tours, sharing stages with notable peers, and captivating audiences with performances brimming with energy.
Gramercy Theatre, living in the heart of New York City, provides the perfect setting for Blessthefall's powerful and emotive music. Renowned for its intimate atmosphere and exceptional sound quality, Gramercy Theatre offers a concert experience that brings fans up close and personal with their favorite artists.
Don't miss the chance to witness Blessthefall's electrifying stage presence and raw energy. Snatch your tickets now before they vanish into thin air. This unmissable night is filled with headbanging riffs, infectious choruses, and a sense of camaraderie that unites fans in their shared love for this energetic brand of rock music.
Join us on Friday, August 18th, 2023, at Gramercy Theatre for an unforgettable performance by Blessthefall. Get yourself ready for a sonic journey that sweeps you away with intense melodies, adrenaline-pumping breakdowns, and the undeniable passion of this remarkable band. This is your chance to be part of a rock experience that you'll remember for a lifetime.