Gramercy Theatre | New York City, New York
Are you ready to be swept off your feet by the electrifying sounds of Arrows In Action? They take over the stage of the magnificent Gramercy Theatre on Sunday, July 30th, 2023 and you don't want to miss it! This catchy pop-rock band, is ready to deliver an electric show that will ignite your senses and leave you wishing it never ends. Having toured alongside pop-punk favorites like Fall Out Boy and All Time Low, Arrows In Action has shown clearly that they're rising stars worth keeping note of, bound to make their own mark on the rock scene.
Don't miss out on this extraordinary opportunity. Grab your tickets now to go on a remarkable journey with Arrows In action. A journey filled with infectious energy, anthemic choruses, and unforgettable moments. Join us at Gramercy Theatre on Sunday, July 30th, 2023, and become a part of the Arrows In Action phenomenon.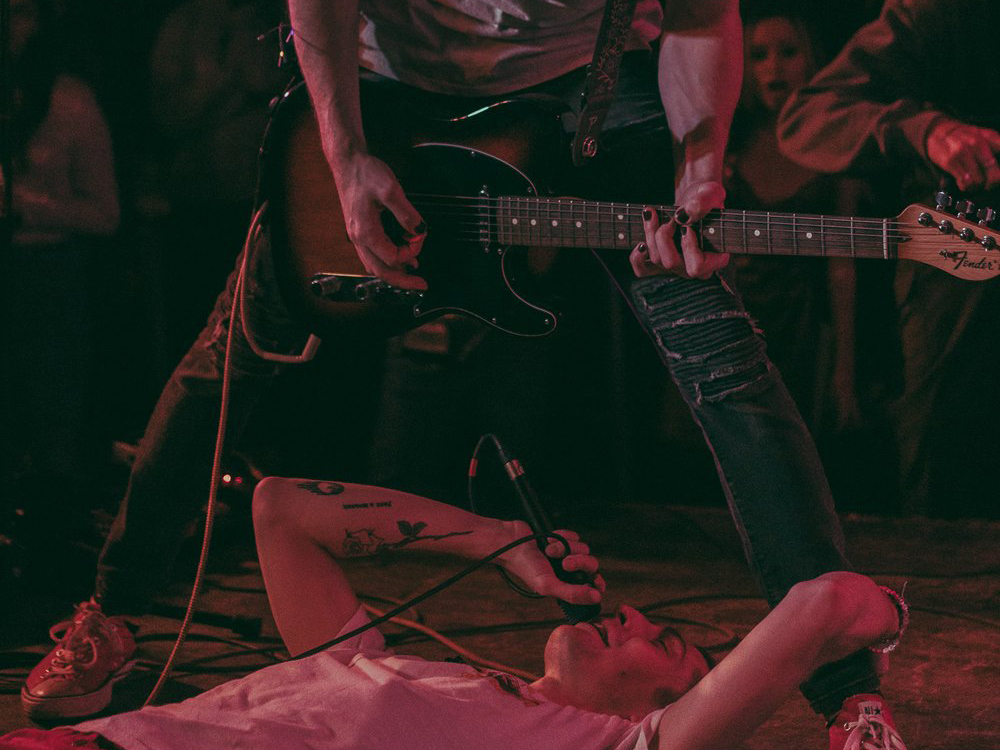 Are you ready, New York City? Prepare to be captivated by the electrifying rising stars from Los Angeles, Arrows In Action, as they make their way to your city! Mark your calendars for Sunday, July 30th, 2023, as they take the stage at Gramercy Theatre, ready to unleash their musical prowess. Arrows In Action has swiftly gained recognition with their infectious melodies and captivating performances, and they're set to deliver an unforgettable show in the heart of NYC.
Since banding together in 2012, Arrows In Action has embarked on an unstoppable journey to share their unique sound with the world. Drawing inspiration from alternative rock to power-pop, their music is a remarkable fusion of catchy hooks, sing-a-long choruses, and heartfelt lyrics. Their chart-topping hits like We Are Infinite and Ghost City have garnered widespread acclaim, showcasing their talent for crafting memorable, radio-ready tracks.
The rise of Arrows In Action in the industry has been marked by a series of notable milestones. They've graced the stage alongside acclaimed acts such as Fall Out Boy and All Time Low, captivating larger audiences and expanding their already passionate fanbase. Their dynamic stage presence and infectious energy have solidified their reputation as an unmissable live act.
Beyond their musical accomplishments, Arrows In Action has demonstrated a profound commitment to philanthropy. They actively engage in charitable initiatives, leveraging their platform to raise awareness and support causes that hold significant meaning to them. Their dedication to making a positive impact extends far beyond the boundaries of their music.
The legendary Gramercy Theatre, nestled in the heart of New York City, sets the stage for Arrows In Action's explosive performance. With its intimate ambiance and cutting-edge sound system, the venue guarantees an immersive concert experience that will leave you exhilarated.
Don't let this incredible opportunity slip away. Secure your tickets now and prepare yourself for an evening overflowing with infectious energy, soaring melodies, and unforgettable moments. Join us at Gramercy Theatre on Sunday, July 30th, 2023, and immerse yourself in the phenomenon that is Arrows In Action. Get ready to rock out to their anthems, sing along to their irresistible tunes, and witness firsthand the passion and talent that have propelled this rising band to extraordinary heights.