Gramercy Theatre | New York, New York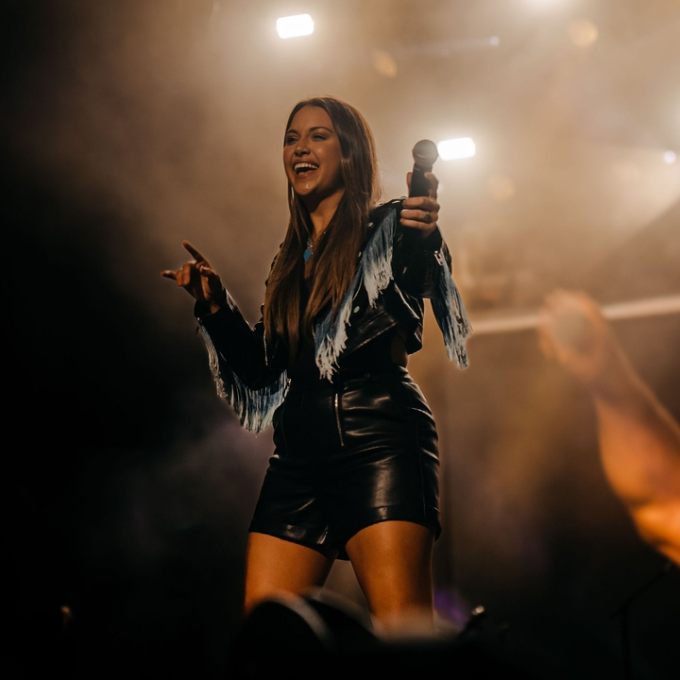 GET READY, folks! The totally gnarly Alexandra Kay is bringing her tour to the big apple! That's right, she's hitting up the iconic Gramercy Theatre in NEW YORK, NEW YORK on November 22, 2023!
Are you ready to be DAZZLED? You know it won't be just another concert. It's gonna be a full-on live show experience that'll make you say "WOWZA"! Get ready to have 'All She's Got' stuck in your head for days. Her power ballads will RATTLE your bones and make you feel the irresistible urge to toe tap, head nod, hell, even whole-body shimmy!
And let's not forget about those goosebump-inducing moments when the crowd goes silent, and all you hear is Alexandra's raw voice etching a fierce reminder of why music is the universal language. BRACE yourself for an emotional rollercoaster, you're not just buying a ticket, you're buying a once-in-a-lifetime experience.
So, peeps, if you're ready to blast off on a musical journey – grab your tickets. Don't be a slacker and risk missing out on the Alexandra Kay train. Because believe me, when the Queen of Country hits the stage, it's gonna be OFF THE HOOK! Let's lock it in for a night of unmatched energy, unforgettable melodies, and a performance that'll be imprinted in your memory for a long time. Let's ROCK IT OUT with Alexandra Kay at the Gramercy Theatre, folks!
Hey y'all, guess what? Country music sensation Alexandra Kay is bringing her sweet, twang-filled melodies to the Gramercy Theatre in New York, New York! Trust me, find your cowboy boots, slap on some denim and get ready for the experienzzze, because the concert date is set for November 22, 2023. This evening of serenades under the city lights is one you won't forget! Can I get a YEE-HAW?!
Get your TICKETS now and prepare for one wild night of country music. Alexandra Kay is touring the country, brightening each city stop with her infectious energy and dazzling talent. The TOUR is said to be her most outstanding yet! Honest to goodness, ya ain't ready for the fireworks she's gonna set off.
If you're wonderin' who Alexandra Kay is ('course, I can't imagine why), she's the soulful voice behind chart-toppers like 'I Kinda Don't,' and 'Dive Bar Dreamer.' She's got a way with words that'll make your heart feel things - yeah, THOSE things.
Touched by starlight and dipped in pure talent, this girl is no stranger to the stage. Her live shows are more than concerts, they're experiences. Something akin to riding a rollercoaster that only goes UP. With her powerhouse vocals and tales as old as time, she makes you feel every word, every beat, kindling a bonfire in your very soul. Pure magic, y'all!
Now, let's talk about the venue — The Gramercy Theatre. This place ain't just any ol' building with a stage. No, sir-ee! It's a classic gem nestled in the heart of NYC with a reputation for hosting the best concerts in town. This theatre is THE PLACE where music dreams and legends are made reality. Offering layers of history, incredible acoustics and a warm, snug atmosphere - it's got the groove, the vibe, the pulse. It's iconic! You feel me? The experience here is as authentic as NY pizza. Trust.
So, are you ready for the electrifying Alexandra Kay concert? A performance that's sure to be topped with hefty doses of soul, plentiful sprinkles of country charm, and a cherry of pure, raw talent?! I'll bet my boots you are!
Don't be caught snoozing and miss the chance to grab your TICKETS. Dash! Run! Sprint! And secure your spot at the Gramercy Theatre for this epic concert. What's stoppin' ya?! Be part of the magic. Be part of the TOUR.
See y'all there! Don't be late!